I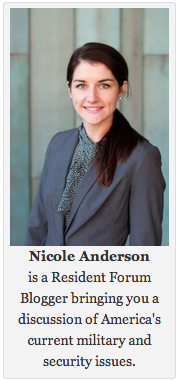 n response to the high percentage of veterans involved in the criminal justice system, Veterans Courts have been forming across the nation more rapidly than any other problem-solving court.  In Pennsylvania, the three branches of government have coordinated statewide assistance and programming for veterans.  Pennsylvania programming for veterans includes Veterans Courts in 17 counties and several Magisterial District Court Veterans Diversion programs. Most of the programming focuses on diverting veterans at the front end of the criminal justice system, but little to no formal programming occurs at the tail end of the criminal justice system.  To more effectively reduce recidivism amongst Pennsylvania's veteran population, counties should develop reentry programming, with a combination of in-custody and out-of-custody programming, specifically designed for incarcerated veterans. Traditional forms of criminal punishment, like incarceration, without the use of some form of treatment, do not reduce recidivism, and at times can even increase the likelihood of recidivism.  While the types and methodology of reentry programs vary greatly, they all use problem-solving principles and strategies to keep participants from reoffending.  Reentry programming for the general jail population is already occurring at varying levels of intensity in most Pennsylvania counties.  Creating a specifically veteran-focused reentry program would allow incarcerated veterans to utilize benefits not available to other incarcerated individuals, such as benefits provided by the U.S. Department of Veterans Affairs ("VA") and various job and housing related resources provided by veteran service organizations.  Counties can partner with the VA's Veterans Justice Outreach ("VJO") specialists under the VJO Program to provide VJO assessments to the veterans.  This assessment is the tool used to determine which treatment services the VA can and should provide and covers areas such as medical issues, financing, housing, substance abuse, and mental health.  All of these areas are common problem areas for offenders as they transition from in-custody to out-of-custody. The focus on reentry programming in Pennsylvania would come as a timely addition to Pennsylvania's Justice Reinvestment Initiative and the 2012 Criminal Justice Reform Act.  Act 122 of 2012 established sentencing guidelines intended to provide more flexibility for prosecutors and judges to impose the most cost-effective incarceration and rehabilitation options.  The partner act, Act 196 of 2012, reinvests the savings generated from Act 122 to establish programs designed to properly prepare inmates for reintroduction to the community.
Le Coq Sportif Sneakers - Men Le Coq Sportif Sneakers online on United Kingdom - 11569022MCHogan Sneakers - Men Hogan Sneakers online on United Kingdom - 11540987IT,Dolfie Boots - Men Dolfie Boots online on Australia - 11527886RC,Women's Shoes Nappa Leather Summer Comfort Clogs & Mules Flat Heel Buckle White / Black / RedY-3 Sneakers - Women Y-3 Sneakers online on Canada - 11263769CN,Frye Boots - Men Frye Boots online on Canada - 11554421QH,Men's Light Soles Suede Summer Athletic Shoes Walking Shoes White / Black,Grenson Boots - Men Grenson Boots online on United Kingdom - 11506090RF,Lumberjack Sneakers - Men Lumberjack Sneakers online on Australia - 11570077CL,Marni Sneakers - Men Marni Sneakers online on Australia - 11329752CXPrada Sport Sneakers - Women Prada Sport Sneakers online on Canada - 11047576QHGirls' Ballet Shoes Synthetics Heel Flower Flat Heel Dance Shoes GoldAlexander Mcqueen Sneakers - Men Alexander Mcqueen Sneakers online on United Kingdom - 11364911UJ,Neil Barrett Sneakers - Men Neil Barrett Sneakers online on United Kingdom - 11522408CE,D.A.T.E. Sneakers - Men D.A.T.E. Sneakers online on United Kingdom - 11554567QR,Men's PU(Polyurethane) Spring Light Soles Athletic Shoes Basketball Shoes Black / White / Black / Red / Black / Blue,Liviana Conti Sneakers - Women Liviana Conti Sneakers online on United Kingdom - 11155741JE,Women's Shoes PU(Polyurethane) Summer Comfort Sandals Low Heel Beige / Blue,D'Acquasparta Sneakers - Men D'Acquasparta Sneakers online on Australia - 11570744AH,Barleycorn Loafers - Men Barleycorn Loafers online on United Kingdom - 11475123NE,Saint Laurent Men's Jump Low-Top Leather Sneaker,Men's Suede Shoes Cowhide Spring / Summer / Fall Boots Walking Shoes Booties / Ankle Boots Navy Blue / Blue / Khaki,Men's Faux Leather Spring / Fall Comfort Athletic Shoes Running Shoes / Walking Shoes White / Black / Orange / Black,Dune - Black 'Beaches' jewel trim round toe court shoes,New Balance Sneakers - Men New Balance Sneakers online on Canada - 11503243JX,Mens - ASOS Retro Sneakers in White With Chunky Sole White 7.5 (UK) 7,7.5,8.5,9,10,11,12,Womens - Converse Breakpoint Suede Sneakers In Navy Navy 6 (UK) 3,4,4.5,5.5,6,Sperry Top-Sider A/O 2-Eye Washable - Loafers - Men Sperry Top-Sider Loafers online on United Kingdom - 11456907RQ,KG Kurt Geiger - White 'Cecily' block heeled court shoesPierre Balmain Sneakers - Men Pierre Balmain Sneakers online on Canada - 11535038BX,
Act 122 created risk-assessment tools for judges to use when sentencing individuals.  Including risk-assessment tools that factor in an individual's service-related trauma or mental health disorder would be a more effective tool of identifying veterans early on in the criminal justice process and administering justice. Any veteran reentry program that is created should require participants to be eligible for VA benefits.  VA eligibility is necessary because the vast majority of assessments and treatment for each veteran would likely be made available through federally funded VA services.  Furthermore, the veteran should be assessed as someone who needs treatment for Post-Traumatic Stress Disorder ("PTSD"), Traumatic Brain Injury ("TBI"), Military Sexual Trauma, or some type of alcohol, psychological, or substance abuse problem.  The veteran should have some kind of treatment need for the reentry programming to reduce recidivism and have a meaningful impact on the individual. Oregon is a leading example of the benefits that can come from effective reentry programming.  From 1999 to 2004, reentry programming in the state led to a 32 percent decrease in recidivism.  Oregon's reentry programming, although not veteran-specific, uses a comprehensive multi-agency, multi-level approach to effectuate change amongst the offenders.  Oregon inmates receive risk and needs assessments at intake, targeted case management during incarceration, and transition planning that begins six months before release. Many veterans grow from their military service, but the past decade of combat has left many veterans suffering from mental health disorders and/or substance abuse.  PTSD and TBI are now the signature wounds of the wars in Iraq and Afghanistan, and the likely influx of veterans in the criminal justice system is sure to follow.  By having veteran reentry programs already in place and running, counties will be more prepared to effectively treat veteran offenders and reduce recidivism amongst their population.  In coordination with Pennsylvania's other veteran programs, reentry programs help ensure that our criminal justice system will "leave no one behind…"
Posted Jan. 16, 2014
Womens - ASOS ELECTRIC Shoe Boots Black 5.5 (UK) 3,4,4.5,5.5,6,
Please join us in congratulating the following Penn State Law students who were chosen as Resident Forum Bloggers.  Each student will blog on a specific area of the law once a month for the next five months.
Nicole Anderson - criminal justice system relating to veterans in Pennsylvania
Justin Fiorilli - legal education trends and efforts to reform
Michael James - intellectual property law in emerging technologies
Kimberly John - collegiate athletics compliance issues
Sean Jorgensen - social media and the workplace
Sarah Lederach - shale development law and policy in the U.S.
Adam Martin - current issues in securities regulation
Marcella Rabinovich - human rights issues in international law
Dustin Segovia - technology related criminal procedure issues
Giancarlo Serrato - domestic and international issues in U.S. tax law and international banking
Stephen Worthington - educational equity in Pennsylvania
Look for their posts beginning this week!